Each year, SHSAA awards scholarships to graduating seniors as well as post-graduates seeking to further their education. During the 19-year history of our Association, to include the 10 years of collaborative effort with the Wells Fargo Bank, we have provided over $600,000 in scholarships to just under 800 alumni of Silverton High School.
The Alumni Association is more than a way to connect with your classmates. We support the community in a variety of ways, with scholarships being a major portion of our efforts. Help us support the local community by supporting SHSAA, and our winners each year!
Past Scholarship Recipients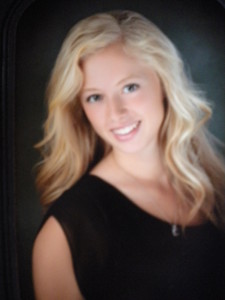 Monica Steele - SHS Class of 2013
Attending Oregon State University – Math Education
"This award helped me pay for all of my textbook costs for one year of college. This helped tremendously, as I am paying for all college expenses out of my own pocket. Just knowing that I had these funds set aside to help out with books relieved a lot of my worries about affording all of the items that come along with college. I am very thankful for the Silverton High School Alumni Association Scholarship."
You can help, too! click the button below and contribute a tax deductible donation to SHSAA. In addition to scholarships, the organization you support sponsors a variety of valuable local events, all focused on helping engage Silverton High School, its students, faculty, and the community around it.
Give as little or as much as you can. Every penny counts!